Our Story
Stanley Excavating has been serving Franklin County, VA and surrounding areas since the late 50's. We are a Class A contractor specializing in commercial and residential site preparation including utilities and septic system installation.
Started by Roy A. Stanley, Stanley Excavating performed many residential and aggricultural related projects in Franklin County, worked on the development of the Ferrum College campus and infrastructure, as well as the original 4H camp located at Smith Mountain Lake.
Jump to the mid 80's when Stanley Excavating was taken over by Joel "J.W." Stanley. From there the focus was shifted towards new resdiential starts around the Franklin County and Roanoke Valley areas. Seeing the need for a grading contractor as well as septic installer all in one, J.W. began performing both tasks and was one of the first contractors in the area to do so.
In 2018 J.W.'s son Trevor has come onboard with Stanley Excavating. After graduating from Virginia Tech with a bachelors degree in Building Construction Trevor wishes to put his knowledge and skills to good use with Stanley Excavating, determined to help it grow and become the leading site contractor within Franklin County and the surrounding areas.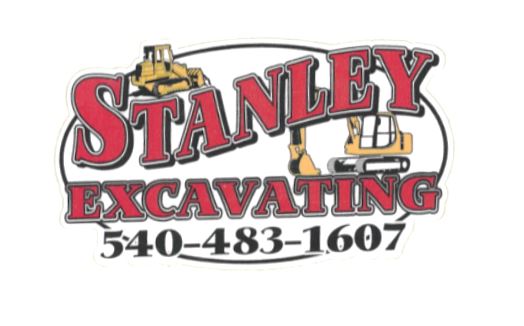 Our Vision
Our vision with Stanley Excavating is to provide our customers with excellent services transforming the landscape around them to meet thier needs both astethically and functionally.
Contact Us
Contact us today for a free estimate or for any inquiries.